For some weird reason, after opening unity project, suddenly blender models were shown as documents not models. Existing scene objects reports to be missing. Solutions:
1) Try reseting model in unity (this helped for me)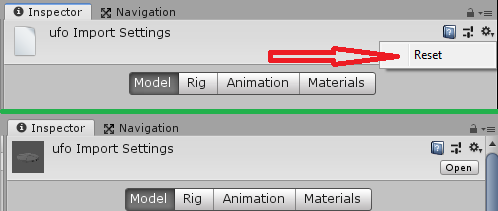 2) Reimport the resources (right click on asset > import all).
3) Still nothing? reinstall blender with admin rights, try step 1 again.